First beta public version
This version is an old one that I released in September 1997, so it's only for HP48GX but it works ! And this is my only way to show you a part of my work. Please note that I also lost sources, so I can only provides you a binary, and I will not be able to change anything from it.
Try it and tell me (don't be shy) what your think of it, especially if you like it, it will make me happy :)
I also have to thanks Lilian Pigallio, SunHP and Pitufos, because they recover and give me back this old version that I had lost.
I'm now working on the future next version described above.

Screenshots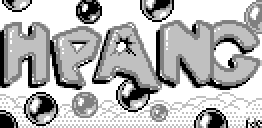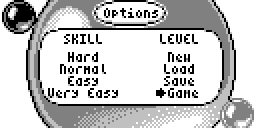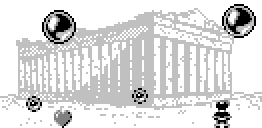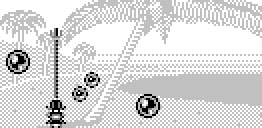 © Copyleft fde & Chl
Known bugs
Display problems : during the display of the name of some level, and when the player falls. (sometimes).
Under EMU48, height of menu could be bad, just make an OFF under hpang. (Thanks to Lilian Pigallio to have found this bug).
If yoiu shoot a ball near a right or left wall, ball can throws the wall.
Options and 2 players mode are not available.
Maybe other one.
Future next version
Since the old version, I restart to code the engine of the game in order to add some possibilities. For the moment, the game is still in developpement and unshowable. I will release when I will be able to finish the port to the Hp 49.